Articles, white papers, case studies, interviews, research, and analysis from both prospective and retrospective viewpoints.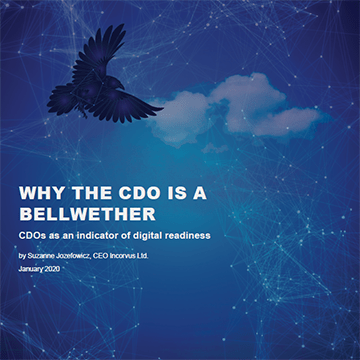 Board Perspectives magazine, No. 24 December 2019 (pp. 12): How long has your board been the 'frog in hot water'? on the need for digital literacy in the boardroom.




The Bottom Line October 2019: Geospatial data in the UK, its rise, significance for business and some of the problems associated with its development and use. Co-authored with Prof. Merlin Stone and Dr. Eleni Avaropoulou.
HM Government Geospatial Commission's Call for Evidence Response April 2019 (pp. 1052): Incorvus' response to the Geospatial Commission's Call for Evidence regarding the use of geospatial data and how this might support economic growth; assist UK productivity; and transform how public services are delivered.